Extremely robust pedestrian control system
Our round top Pedestrian barriers are made from a solid tubular structure making it an extremely robust pedestrian control system. The fixed leg barrier benefits from a domed feet for greater crush resistance, the flat baseplate option helps to minimize trip hazards. Perfect for pedestrian control at leisure or sporting events, this product can be quickly installed and is ideal for marking out walkways.
Sturdy tubular barrier
Robust pedestrian control
Easy hook and eye installation
other colors available
Pedestrian barriers
Low fences for people and traffic. Partitions for keeping (larger groups of) people at a distance and for guiding traffic. Heras Mobile offers you 3.28 ft-high mobile fences, barriers and barricades. Please ask our team for other options for the right crowd control. Our system are available in other colors.
What are pedestrian barriers?
Pedestrian barriers are low fences that are used at small and large events to guide groups of people to the desired location. For example, at a parade, demonstration or event. Pedestrian barriers are also used to (temporarily) cordon off roads. Pedestrian barriers provide clear separation lines and ensure extra safety. Pedestrian barriers are mainly made of aluminum and/or galvanized steel.
Specifications
Art.: C3600001
Height: 3.6 ft
Width: 8.2 ft
Package quantity: 25
Weight: 24 lbs

"The Olympics choose a stable supplier, good fences and reliable logistics."
Read testimonial
You can ask Stijn anything. He is happy to help you.
Product Manager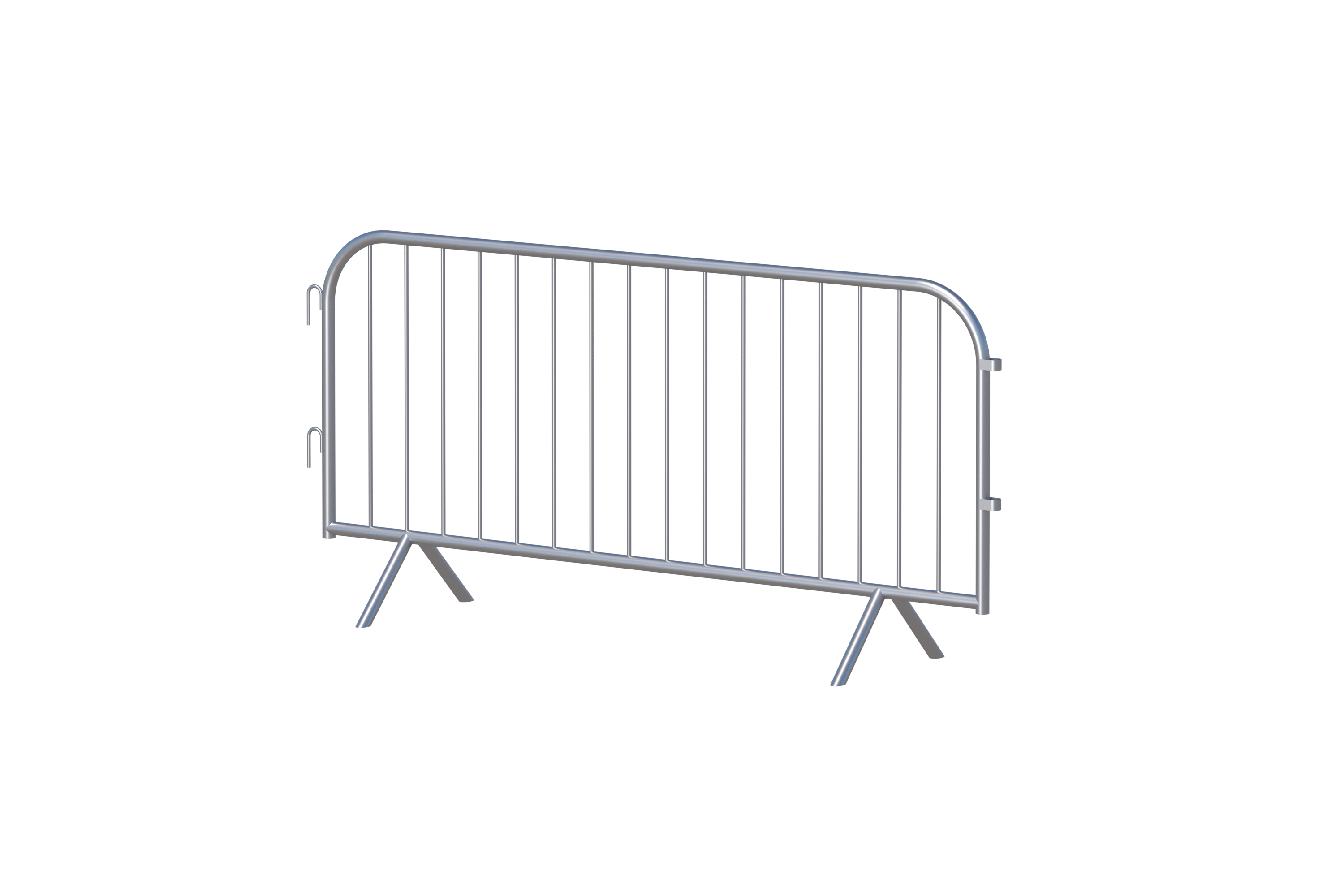 Choose this product
Crush Barrier M135 - 16 bars
Extremely robust pedestrian control system.