Tarpaulins
The construction fences on your site are suitable for tarpaulins to obscure visibility or reduce dust. You can also attach advertising banners to them for purposes such as site marketing and communicating regulations.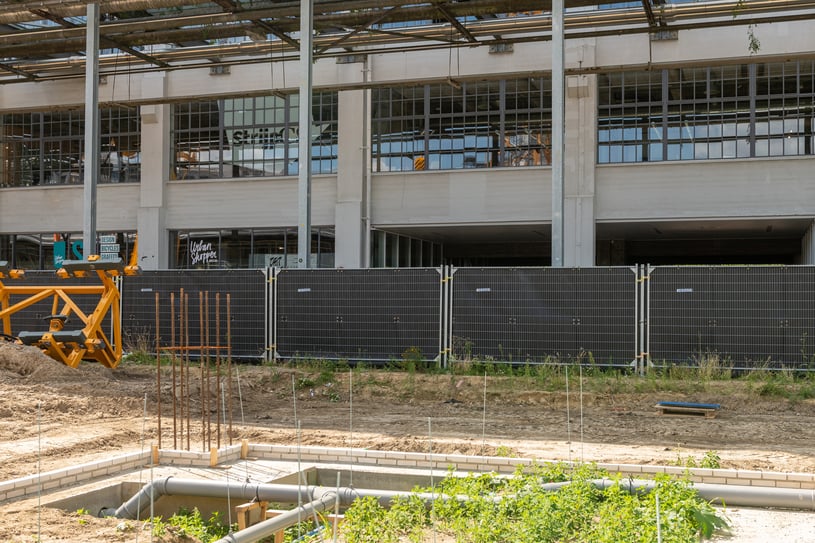 This may also be useful
Check out our other solutions for your construction or event site.
Footings
We offer you a variety of footings to contribute to more safety and stability in your fence line. Together with the right construction fence, they make your construction site complete.
Storage and transport
Once a construction project is completed, the construction fences need to be removed. Not only for transport, but also for temporary storage, the transport systems from Heras Temprary Fencing can come in handy.