Increase construction site security
The High Security Heras fence clip ensures only authorized people can open and/or disrupt the fence line. The High Security Heras fence clip developed by Heras is equipped with nut protection. A high collar prevents the Heras fence clip from being loosened using standard tools. This Heras fence clip can only be (dis)assembled with a specially-developed socket key. This socket key can only be purchased when purchasing HS Heras fence clips. There is also a variant for semi-permanent use. The High Security Heras fence clip is therefore the safest solution for connecting any type of temporary fencing. The site boss retains control of the special socket key and does not have to check the entire site for open fences every day.
Rapid security
Functional
Deter unauthorized visitors
Fitting a high security mobile fence coupler
First place the temporary fencing in the footings. Connect the temporary fencing using a High Security Heras fence clip. Loosen the nut and turn the clamping plates on the bolt axis. Turn the clamping plates 90 degrees from one another; insert one half between the fence pieces; then turn them back to face each other. The Heras fence clip for temporary fencing can now be tightened. It is advised to tighten this special socket key using an electronic impact wrench.
Heras fence clips for semi-permanent use
There is also a High Security Heras fence clip suitable for semi-permanent set-ups in which the Heras fence clips are used to attach the fencing elements to posts. The clamping plates used on a standard coupler are suitable for use with a 42 mm round tube. For semi-permanent Heras fence clips, the clamping plates on 1 side are suitable for use with a pipe of 2.36' diameter. In this case, fast fitting really results in a fast fitting.
Specifications
Art.: E0101
Height: 0.2 ft
Width: 0.4 ft
Depth: 0.01 ft
Package quantity: 25
Weight: 1 lbs

"The Formula One Grand Prix is an international event that attracts millions of fans each year. Our dealers are happy to think along to help manage the safety around the Formula 1 circuits.
Read testimonial
You can ask Yves anything. He is happy to help you.
International Account Manager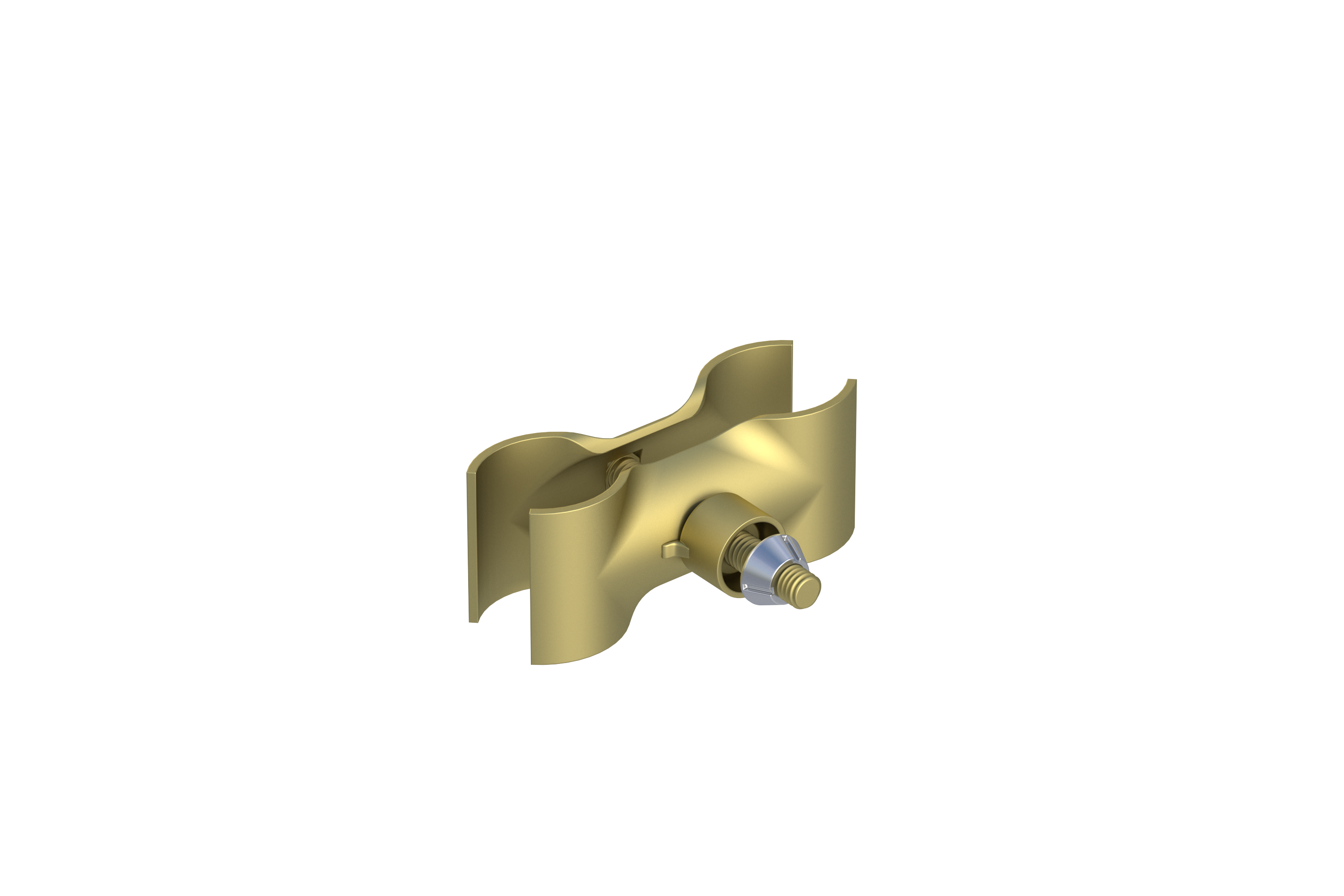 Choose this product
42/42 High Security coupler
Increase construction site security